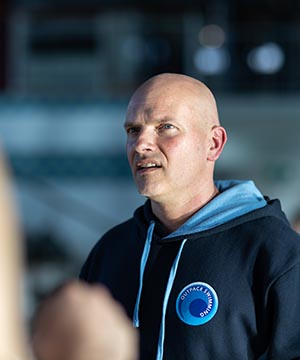 One reason swimming is so exciting, is that being successful in it is so much about good technique. You don't have to be a high-level athlete, super strong and super fit to make huge progress and meet your goals.
Small, targeted changes to your technique and regular specific drill practice to complement your trainings are enough to get you swimming with less effort and more enjoyment.
Advanced training systems aren't just for high level swimmers! We decode these components into simple, fun and accessible language and apply this to our progressive training programs.
Learn how to train more efficiently and get more out of your training. Use our structured swim workouts downloads to add energy into your swim routine and most importantly enjoy your swimming more as you meet your short and long term goals.
---
Coaching history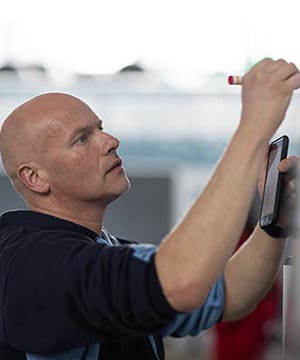 Ben Lavigne started swim coaching in 1995 in Normandie, France.
Over the last 25 years of continuous coaching, Ben has led swimmers both in New Zealand and overseas to set national age-group records and win gold medals in national champs.
​Ben has coached clubs across the Wellington region. He enjoys using his strong technique development skills to consistently develop motivated, strong and successful teams where many swimmers have come away with a lifelong love of swimming.
Ben is also a founder of a highly successful swim school in Wellington. He coaches adult squads at all levels from the aquaphobic to triathletes, open water and competitive pool swimmers. Ben uses stroke analysis latest technologies with real-time feedback to help swimmers track their progress and make gains fast.
---
Qualifications
Ben achieved his high performance coaching qualification in France in 2002 where he specialized in seasonal planning, energy systems and stroke analysis.
This qualification also entitles him to coach at both national and international levels.
Ben has worked in swimming education, training new swim coaches in both New Zealand and France.
He has managed swimming clubs, organized competitive events and currently runs a successful learn to swim business in Wellington.
In New Zealand, Ben has coached clubs across the Wellington region. His strong leadership and technical knowledge consistently resulted in national medalists.