24 videos to improve your Freestyle efficiency and speed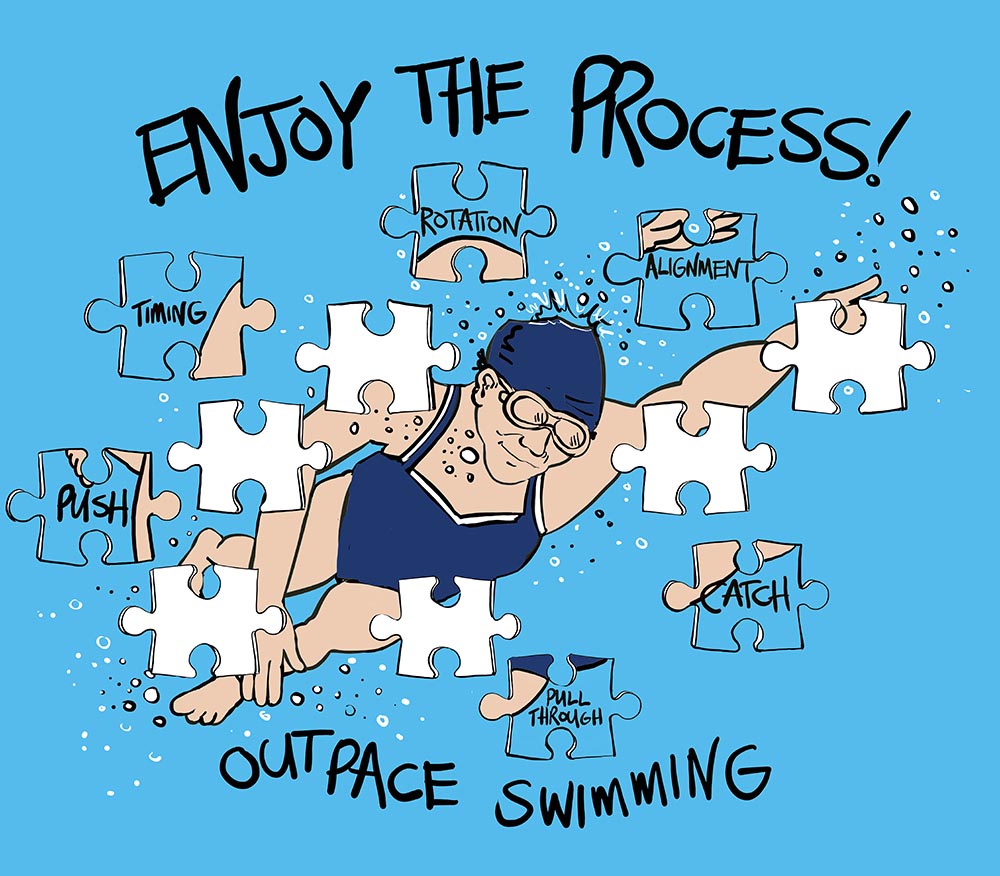 In swimming, the faster we move through the water, the greater the drag. Drag increases by the square of the speed that we swim.
For example, if you are swimming 50 meters in 25 seconds (2 meters per second speed), you have four more times the drag of someone swimming 50 meters in 50 seconds (1 meter per second speed).
This means, as we swim faster, the effects of drag will become more noticeable.
By cutting down drag, we not only help ourselves to swim faster, but we also learn how to swim more efficiently by improving our technique.
It is therefore essential to work on our technique before we worry about improving swimming fitness and speed.
The two main principles of an efficient swimming technique are:
Minimizing drag and deceleration by improving your streamline and head & body position, as well as your body rotation from the waist. This rotation generates power
Maximizing propulsion by developing your catch and power phase of the stroke.
The purpose of the following drills is to improve a specific part of the Freestyle stroke. Practicing one stroke area at a time will ensure that you can fully concentrate on the specific area.
Note: The selected drills are not for beginner swimmers. These specific drills are designed to assist pool swimmers, open water swimmers and triathletes from intermediate to advanced level. Before starting to practice a drill, always ensure that you understand the concept behind the drill. Not all drills are designed to produce the same results.
---
What is a swimming drill
---
How to implement swimming drills in your training
---
Please click on the drill's name to open the videos
Scroll to the richt to see everything
+ + + most important purpose | + + important purposes | + other purposes
If you need further help to implement swimming drills in your training or ideas to structure your sessions, we offer a customized workout plans service to help you improve your technique and achieve your goals.