This method will
Change the way you train
Keep you focused and engaged all year around
Improve your swimming technique and help you enjoy your training more
Help you achieving your goals
Ben has developed his training method over the last 25 years, from observing swimmers at all levels, from learn to swim to competitive swimming, mostly in Europe and Oceania.
Swimming is a complex sport, and it can be confusing trying to find the best technique with so many "how to" videos and different training systems available. It can be easy to fall into a training rut and just do lengths with no clear goals or technical focus.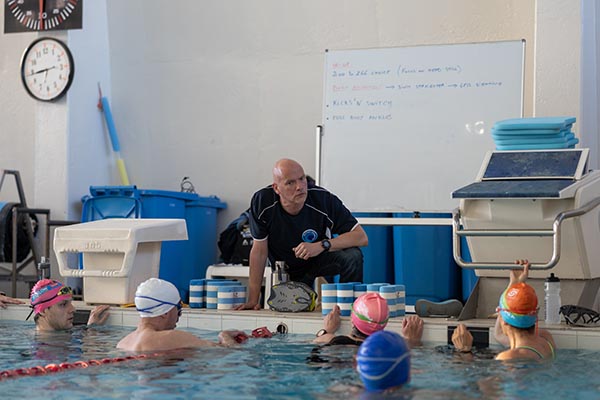 ---
Whether you train on your own or in a squad, this training method has two aims
Provide you with a progressive, professional swimming coaching programme to improve your technique and fitness.
Break down advanced training components such as energy systems and stroke efficiency into a simple, fun and accessible format, so you can apply them effectively in your swimming sessions.
Today, we can access hundreds of swimming training systems and philosophies. The method proposed has the advantage of being S.M.A.R.T. (Specific, Measurable, Achievable, Realistic & Timely) allowing you to track and monitor your progress through the year.
---
Ben has developed this training method based on
Knowledge acquired from the highest French coaching national level qualification.
Twenty five years of coaching swimmers from juniors to seniors at National levels in France and in New Zealand.
Twenty five years of continuous research and keeping up to date with the latest international studies.
Ongoing experimentation and refinement during my own training as a current masters swimmer. That's right, 40 years of swimming and still not sick of it. I am always keen to learn more! My training method helps me to stay engaged and motivated.